Online Marketing of High Ticket Products Part 1: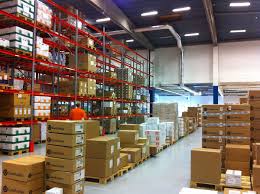 High ticket products refer to products which have a high price tag. Such products are usually not bought on impulse but only after careful consideration of the features and benefits. Traditionally such products include automobiles, expensive mobile phones, and real estate and so on. Not surprisingly, these products can also be found online. Many traditional high ticket products are sold online and in addition, there are exclusive digital products which are only sold online. This article explores some characteristics of high ticket products.
More time to develop: Digital high ticket products like online coaching classes take time to develop. They cannot be produced overnight. The reason is simple. They are more complex products which need a great deal of preparation, presentation and review. Developing an online course requires the tutor to do some market research to find out the real needs of the students, then organize the content and finally publish it online. However, once the product is available online, things can start to move quickly.
More time to set-up: Compared to marketing an e-book which just requires the sending out of an email, the marketing of a high ticket product requires a comprehensive plan. Chiefly, this requires a setting up of sales funnel which is a technique used to develop trust between the seller and his prospects. Usually, the sales funnel consists of three stages – the low priced products, the mid range products and the high ticket products. Selecting or developing the low priced products takes some time and hence the long set up time.
More return on investment: Despite the long development and campaign set up time required for high ticket products, the return on investment is high. This is because the products are offered online thus saving on cost of physical space and other related costs. Even the development costs are low since there is no need of any complex machinery. A simple personal computer is enough for the development of most digital products.
Recurring Revenue: The chief benefit of a high ticket product is that it brings in recurring revenue for a long period of time. For instance, an online coaching class, once set up, continues to bring in revenue year after year. Since the fundamentals of the subject do not change, there is little modification required in the course contents. Similarly, once the sales funnel is set up, one can simply replace old products with new products at the lower price end of the funnel to keep up to date and innovative.
Developing and selling a high ticket product online is definitely a lucrative proposition if one has the patience to set it up.