Small Business Website: Design a Small Business Web Page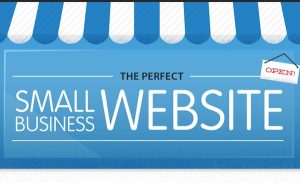 Small business website development is gaining interest among small business owners. The need to popularize a business on the internet has slowly become a field of research among internet savvy business owners. With the growing popularity of internet among potential customers, creating small business web pages has become necessary for every small business owner.
Also, the internet has proved to be a cheaper means of promoting a business. There are a lot of users who like browsing the internet, searching for products. The cost of offline advertising is much more than promotions on the internet.
Web Page Design of a Small Business website
There are several things that effect the overall design of a small business website. The reason why this article is discussing the design of a small business web page and not a small business website is that most small business owners prefer a single page as a website, that displays almost all information that a potential customer requires on a product being recommended by the website.
A Good Layout or Website Template
The first thing to remember is that the web page layout should be one that can accommodate a lot of information. A small business website or web page will essentially hold much more information than the homepage of a large business website or an informative website.
Internet users prefer a simple layout over a complex one that makes it difficult for them to browse for specific information. Try to have a less stylish approach and be more generous towards the areas that are for providing product related information to the customers. Website Design and Layout is as essential as the content it provides.
Information to be Displayed on a Small Business Web Page
Website Planning includes planning the content that needs to be displayed on the different web pages of the website. The goal of a small business website is to provide as much information to a customer as possible and build up the trust factor. A visitor should be so convinced by the information presented, that he starts trusting the product or the service being offered to him. There are some important points to remember.
Display all information about the merchant selling the service or the product.
Answer all possible questions that a customer may have about the product.
Offer a trusted and secure way of payment.
Provide a means of communication to the customers, allow them to interact and post their queries via email or a phone number.
Display any previous experience that the merchant has in selling products on the internet or otherwise.
Display any other relevant information that may help building trust among customers, such as another successful sale that the merchant has previously made.
Provide information about the product in detail.
Interlinking the Web Pages of the Small Business Website
If there are more than one web page on the website, remember to interlink them. If the website has a homepage, show links for all other sections of the website on it. Interlinking not only makes it easy for a visitor to browse through a website but also helps search engines in indexing the different pages of the website.
Importance of the FAQ Page for a Small Business Website
The inclusion of a FAQs page on the website that has answer to the most common questions that a visitor may have about the merchant, the product or the service being offered by the website helps a lot. Many visitors do not purchase from a website due to a number of unanswered questions.
Design of the Small Business Website
A lot of effort is required to design a web page that meets the requirement of a visitor. The page needs to be simple, provide all necessary information, and primarily, focus on the product being offered.
Provide Variable Payment Methods
Provide more than one payment method. Many visitors are unable to make a purchase because of absence of a convenient payment method. Try to include as many payment methods as possible.
Why is small business website necessary?
Small businesses website is a must for promotion of an offline or online business. These websites not only help business owners build a brand name for their businesses online, but also help them sell products or services on the internet. Most successful online businesses take the help of small business web pages for selling products and reaching out to customers.