Tactics, and Attitude, Needed for Selling Books: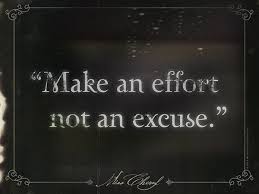 Nowadays writing a book sometimes appears to be a national pastime.
Almost everyone seems to have a book in print since POD and vanity and subsidy publishers are flourishing. Most authors quickly discover, however, that writing a book is the easy part. Selling a book is another matter.
All too often authors expect that the vanity/subsidy press they've paid good money to will actually actively market the book. Most authors are woefully disappointed in this regard and find that after the first heady rush of immediate friends and family purchasing the book, sales quickly plummet and stagnate. Often authors end up with boxes of unsold books sitting in storage rooms and garages.
This would not occur if authors took the time to write a marketing plan, which is a vital activity that every self-publisher should do prior to putting pen to paper. What's the plan for selling this book? Odds are this opus won't be featured on Oprah or the local Barnes and Noble.
Why Books Often Fail to Sell at Book Events
Many writers attend book fairs where, usually for a modest fee, one can hawk one's book along with many other hopeful "wannabe" bestselling authors. All too often, authors find it difficult to sell many (if any) books in this type of venue. Why? For one reason, quite frequently people sponsoring these events are also offering used library books for sale. Another reason sales may fall flat is because of the large number of people all selling the same item: a self-published book. Third, most authors do not invest in marketing materials that bring people to their table or booth. Bookmarks and bowls of candy don't sell books, despite what some book marketing gurus may proclaim.
Investing in One's Own Book
So, if book events aren't as successful as one hopes, what can an author do to sell books? First, read the marketing plan created at the time of the writing of the book. If there isn't one, write one right now. Second, it may become necessary for the author to actually invest money to participate in different types of venues. Most authors are reluctant to take this plunge, but selling books requires an extremely dedicated commitment, and that includes investing time and money in promoting one's own product.
For starters, get a business license and sales tax permit if the state requires one. Stop ripping off the system and start behaving like a real business person. Odds of success will skyrocket if one becomes legitimate (assuming one's book is professionally done). Second, buy a vendor's tent/canopy. A 10 x 10 can be purchased at any Sam's Club for about $200. Get some decorations for the booth, not just boxes of bookmarks, and now start thinking outside the box. It's time for a showdown…time to walk the talk.
Most authors have no idea where to turn next. Start by supporting local events by paying to have a booth there. Talk with other vendors about the shows they attend. Read magazines, particularly the advertising in them, in periodicals that the book's intended audience might read. Even local newspapers often have articles and news releases about upcoming events neighboring areas. Start small but plan on going big if sales truly matter.
Vendor Booth Considerations
Finally, how much should one pay for a booth space? That depends entirely on the author's confidence and experience in selling his/her books. Remember, consider booth fees, the cost of the books, transportation to the event, and other related expenses to see if the investment is justifiable. How many people will attend the event? A few hundred, or ten thousand? Odds are one can justify paying much more for a vendor space if thousands are expected to troop through rather than a few hundred.
Writing is the easy, glamorous part. Selling is the tough, gritty part of this occupation.