How an Email Autoresponder Can Increase Traffic: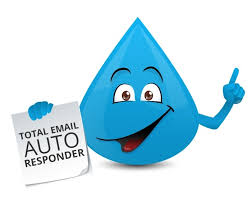 Free Website Marketing through Instant Customer Contact Email autoresponders are programs that keep website owners in touch with customers even when they are not in the office or available. For instance, when a customer sends an email to the support mailbox, an autoresponder sends a reply, informing the user that the email was received and a response will be sent. An autoresponder gives customers and readers confidence that their concerns are being addressed.
Email Autoresponders Provide Instant Customer Contact
There are several types of autoresponders, and each one provides feedback after a customer request. The emails can be used in any area of an online business where customers contact the website for more information. Email autoresponders are typically used in customer service, technical support and online signup submissions. A website owner can also set up an autoresponder to send out a newsletter every month to keep in contact with customers and gain more traffic to the site.
Custom Development vs. Online Service
Some larger websites prefer to have an email autoresponder custom developed, and the application runs on a timer. Each day around midnight, the autoresponder application automatically executes, and an email is sent to customers. The main reason a website prefers a custom email autoresponder is because each email, template and frequency the newsletter is sent can be customized. If the webmaster decides to change the way the autoresponder works, the developer can edit the code.
For smaller websites with a strict marketing budget, online businesses provide templates and automation for email marketing and newsletters. Some websites allow business owners to send thousands of newsletters to an entire database of customer contacts. This eliminates the use of internal email servers and limits the company's internal bandwidth use.
Email Autoresponders and Website Marketing
Autoresponders are an affordable way to market a website. Users who sign up on a company website opt-in to the newsletter, which gives the business an open advantage to keep in contact. A good way to market a website is to create an autoresponder that sends a newsletter each month. The newsletter can contain product listings, new offers and services for the business. Along with links directly to a business site, the newsletter builds more revenue, and it is an unobtrusive method to keep in contact with any potential customers.