How to Market Your Articles on the Internet: 4 Steps for Mastering Article Writing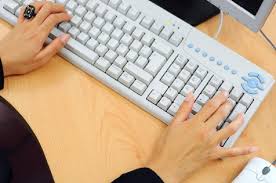 Given the effectiveness of article marketing, many people are writing and publishing articles online. It is possible that there are hundreds of other people writing articles on the same topic or niche. In such a case, if one wants to stand out and differentiate one's products, one must write better articles – articles which provide relevant information to the target audience and which attracts them to one's site and products. Here are four steps for mastering the process of writing articles online.
Attract Attention with a Promising Title
The first step is to attract the attention of a potential prospect. This is usually done through the title of the article. When the prospect is browsing through a list of search results either through a search engine or directly at the article directory, he is presented with a list of titles and brief synopsis of the article contents. If the prospect finds a title promising to address his information needs, he will click and read the article otherwise, he will skip and move ahead. Therefore, the importance of a good title cannot be underestimated.
Generate Interest Using a Conversational Style
The second step is to generate interest in the prospect. Although the prospect is looking for specific information, one must present the information in such a manner that makes it interesting to the prospect. One could use a conversational style of writing or illustrate one's points with suitable examples. If one is able to hold the interest of the reader, it is possible that he will read through till the end and visit the site. One must always remember that the attention span of the online reader is limited and the challenge is to hold the attention of website visitors.
Create Perception of Subject Expertise
Another intention of writing articles is to create a perception about one's expertise. After all, the reader would like to know more about the author since he has written such a useful article. To do this, one must use the resource box or the profile section to write about oneself. To get some idea on good bios, one can simply browse through other author profiles.
Persuade the Reader to take Action
The above three steps are definitely effective. However, one must explicitly call for action on the reader's part. The normal tendency on the part of the reader is to read articles and move on to the next one in his search for relevant information. If one wants the reader to visit a specific site, one must entice him through an offer like a free e-book which will force him to click on the link.