Use Internal Linking Strategies to Improve SEO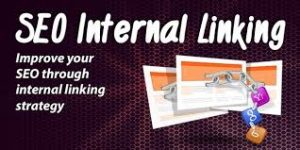 How to Create Better SEO & Website Usability with Internal Web Links
Often webmasters overlook internal linking strategies when creating a website. However, this is an area of content management that not only provides increased website usability, but can also improve search engine optimization (SEO) and therefore increase website traffic.
How Internal Linking Strategies Improve SEO
The idea that the greater the number of links to pages within a website, the better the site will perform in search engine ranking results is familiar to most in the web community. This is most often thought of in terms of incoming links from external sources; however, internal linking is also valuable for improving SEO for websites.
Internal linking helps improve SEO because it allows web crawlers to easily navigate throughout a site to index content. This is particularly helpful when a website is new and has few incoming links, as when a site has an optimal internal linking strategy the web crawler only needs to hit one page to find the others.
How Internal Links Increase Website Usability
Visitors to a website need to be able to quickly and easily find the information they're looking for. A visitor that can't find what is needed will simply move on to the next website, searching for a more user-friendly experience.
A solid internal linking strategy can help visitors find their way around a site, increasing website usability. It can also help to keep visitors on a site longer as they are guided around to more content of interest. The longer the visitor is on a website, the greater the chances he will perform a desired action, such as subscribing to a list, purchasing a product or service, or clicking on an advertisement.
4 Areas to Optimize with Strategies for Internal Linking
Navigation – A proper navigational structure is at the heart of a website. Navigation systems should be easy to use and easy to follow, with a natural hierarchy that does not run too many levels deep. Text based navigation systems are easier for search engine crawlers to understand, and seem to be preferred by most users.
Sitemaps – A sitemap allows visitors to see a hierarchy of all pages on a website, making it quick and easy to find information. Sitemaps are also useful in helping web crawlers index a site. This is especially useful for content that might not otherwise easily be discovered or is difficult to index, such as dynamic content, pages rich in AJAX or images, and content archives that are not otherwise linked to.
Contextual Links – Contextual linking refers to providing internal links to pages of related material, based on the context of the copy on the page. A contextual link tells users that there's something else of interest related to what they're reading, and tells web crawlers that the page being linked to holds some importance related to the linked text. Tip: Using contextual links that include keyword phrases can help boost the importance of the destination page for that keyword.
Categories and Tags – Most often used on blogging platforms, categories and tags provide a great way for users and web crawlers to navigate throughout a site. Integrating keyword phrases into these internal links can also help improve SEO by providing another opportunity to use a competitive keyword phrase on the website.
Create a Strategy for Links and Improve SEO and Website Usability
An overall website strategy that addresses internal linking structures using navigational systems, sitemaps, contextual links and keyword optimized categories and tags can go a long way toward improving SEO and website usability.